Advent of code 2018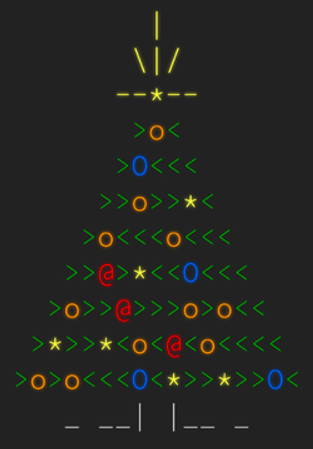 My solutions for the Advent of Code (AoC) challenge, 2018 edition
Overview
Project Pitch
Advent of Code is an Advent calendar of small programming puzzles for a variety of skill sets and skill levels that can be solved in any programming language we like. People use this event as a speed contest, practice problems, or even to challenge each other. It's made by Eric Wastl and 2018 was the 4th edition.
Project goals
→ Challenge myself.
→ Discover new things (new language, new problems, etc.)
→ Share with my friends possible solutions and optimizations.
Table of contents
2017 Edition
I started out this section without completing the 2018 edition because I wanted to practice my C++. But I move on to something else since then.
To be continued.
2018 Edition
Blog post
I wrote a small article about my experience. You can find it here: blog article
Personal progression
Since it was my first year doing this challenge, I did not try to rush my solutions.
I would rather spend on more day on a problem by thinking about it and come up with a better solution than previously.
Plus me and my friends were more fighting for concise solutions than submission time.
Summary Board:
* number of persons that completed both challenges of the corresponding day.
Those values might not be accurate since there is no API requests made to gather them.